Deli's journey began in 1988 as a small plastics workshop in the outskirts of Ningbo, China. Over the last 28 years of providing quality products and services to our customers, Deli has grown to become the leading office supplies and stationery brand in China, and Asia's largest stationery manufacturing base. With more than 7,000 employees worldwide,Deli has branch offices in Dubai, Moscow, Mumbai, and Tokyo. Deli has been dedicated to providing consumers with the most valuable products, making work and study easier and building a world-class stationery corporate.
As a large office supplies and stationery provider, Deli Group aim to develop and produce a full range of office supplies to provide one-stop office supplies solutions for the clients.Therefore, it's critical to enhance the collaboration with value chain partners like suppliers and distributors. Besides telephones, fax and emails,Deli looked for a collaboration platform to improve efficiency of collaboration with suppliers and distributors. Deli chose Weaver as the collaboration platform provider. It wantedWeaver to deliver an end-to-end collaboration solution that integrated with SAP.
【Supplier Portal TSRM】:Self-query, order placement management, delivery notification management, account reconciliation and system management;
【Distributor Porta lTCR】: Self-query, product management, account reconciliation, self-ordering, delivery management, client management and system management;
【Deli Group Collaborative OA Platform】:HR, administration management, finance management, software service support, master data management, product management, technology management, quality management and marketing management;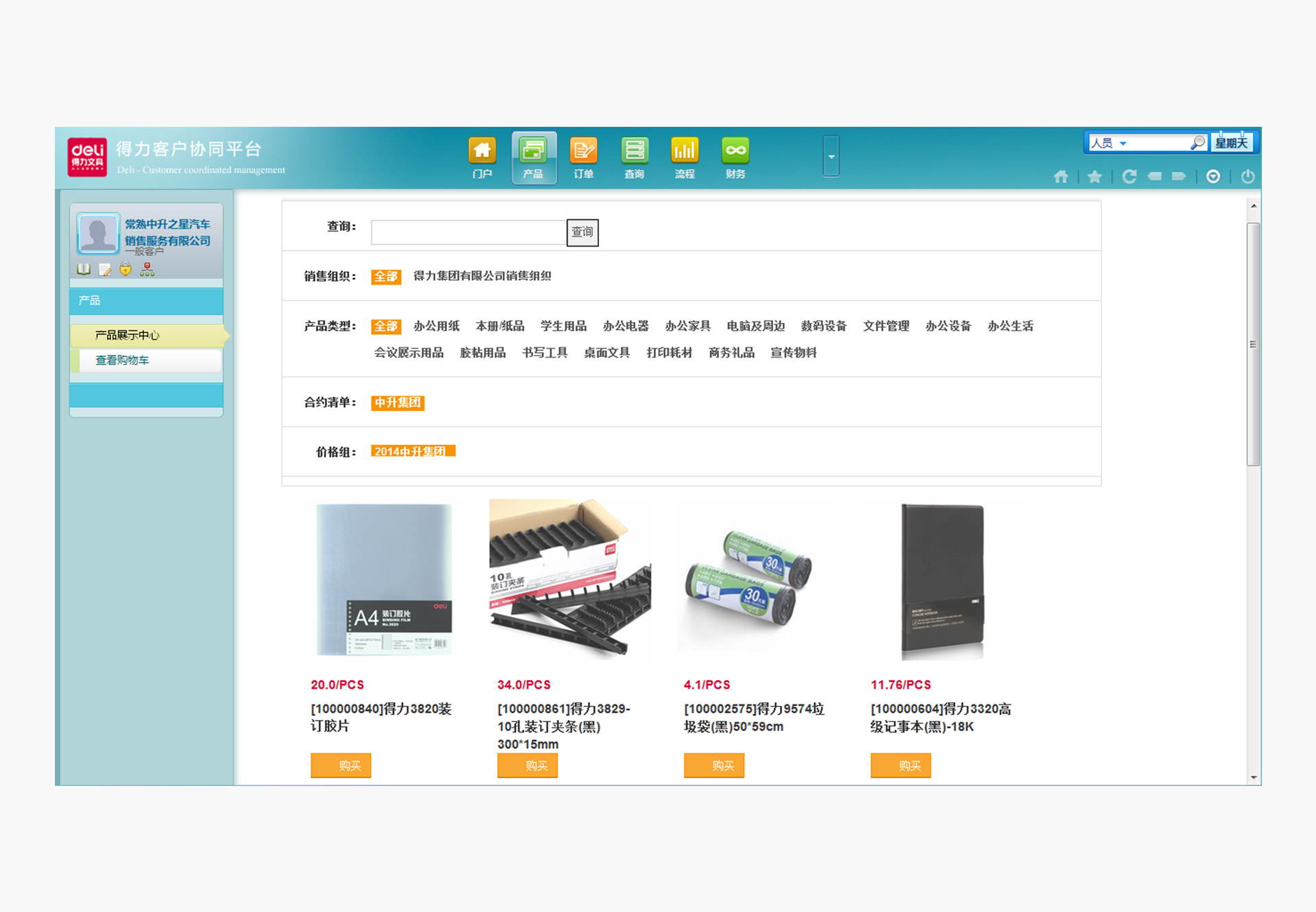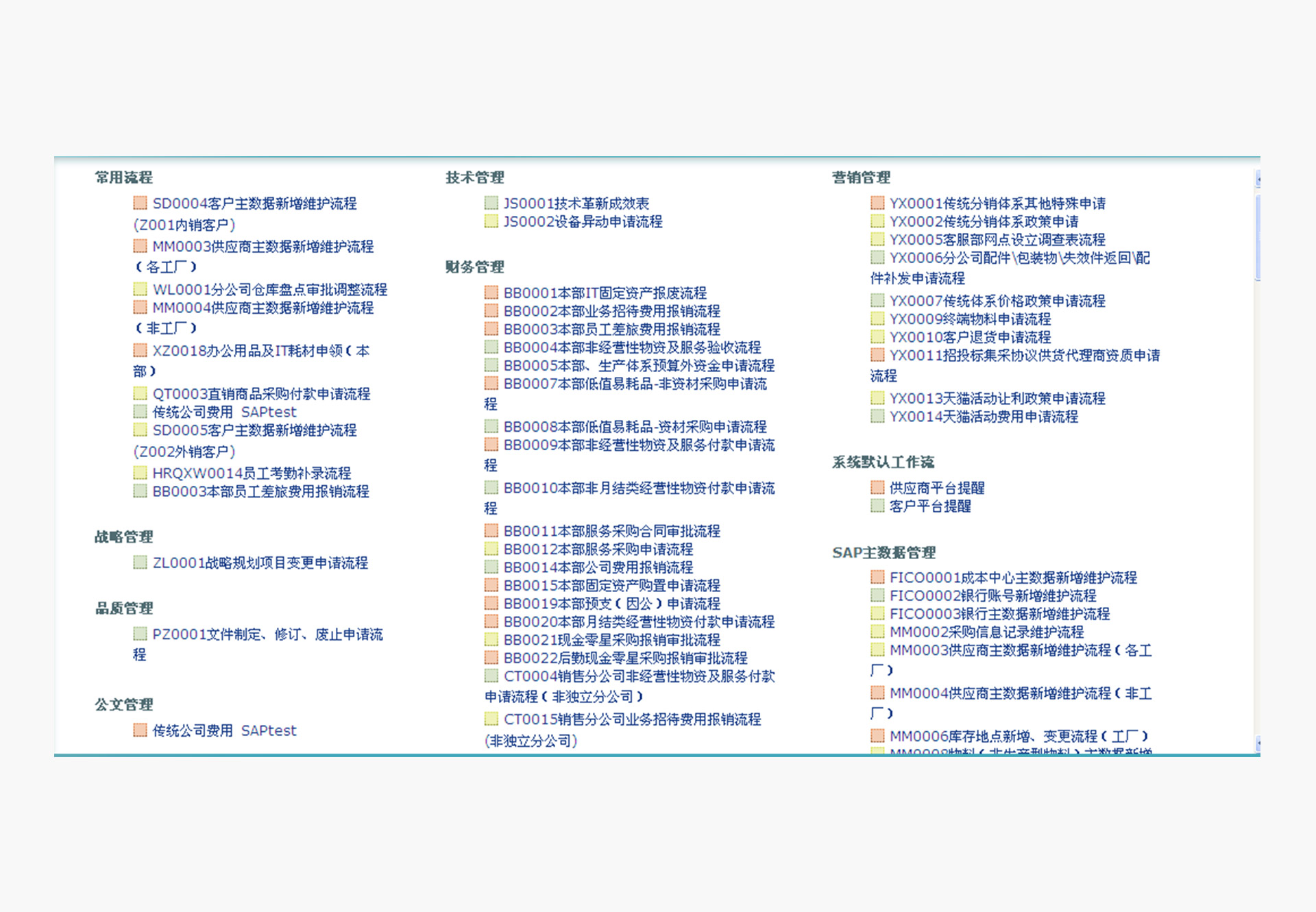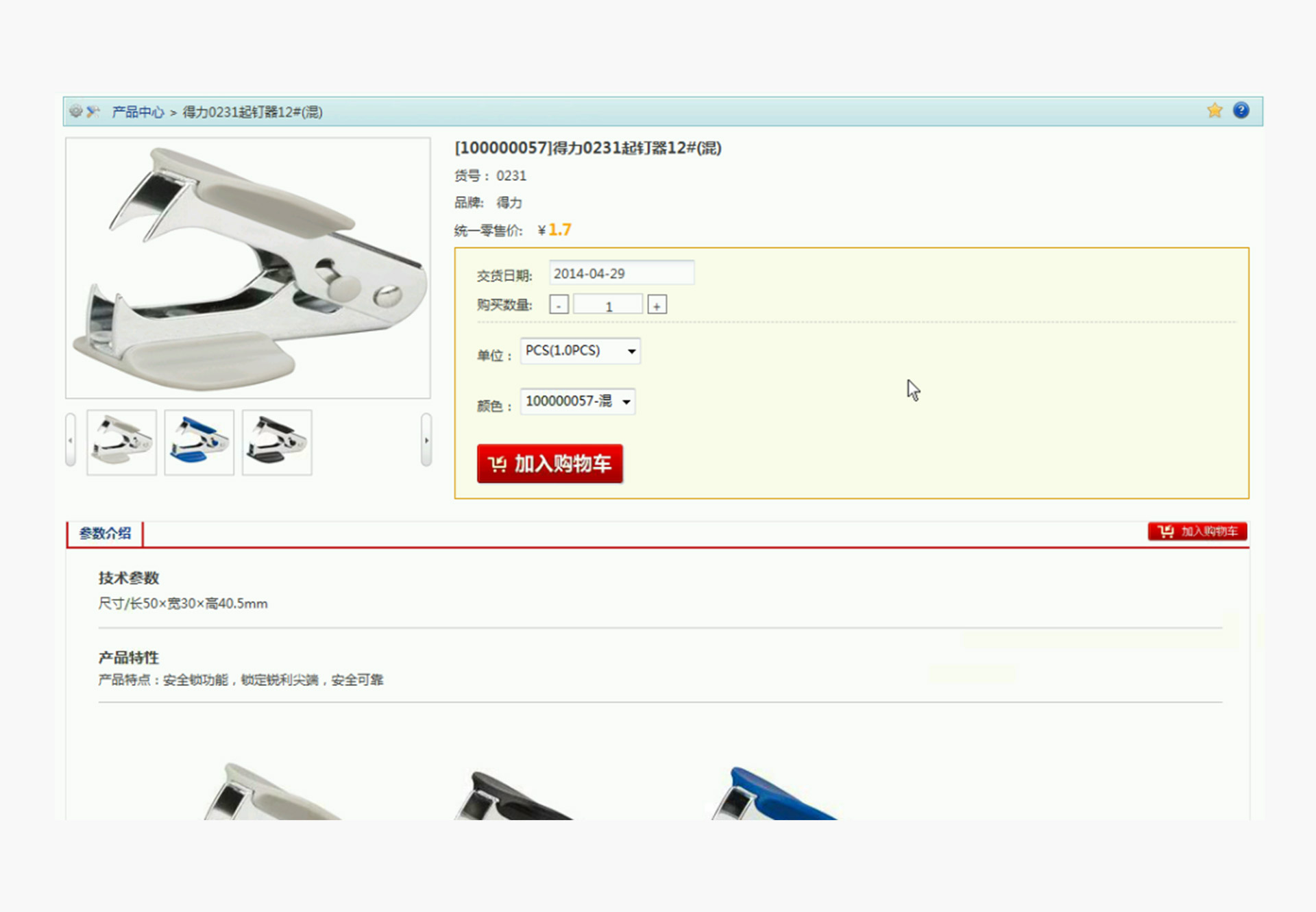 The OA and SAP integration truly enables efficient collaboration among Deli Group, suppliers and distributors by allowing value chain partners to share information more easily and timely, to collaborate more efficiently and to make business data more accurate.