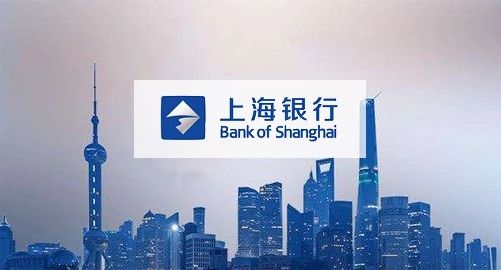 Recently, the Bank of Shanghai, a well-known urban retail bank, has chosen Weaver to help them create a unified portal which can generate the effect of rapid and effective information sharing.

Founded on December 29, 1995 and headquartered in Shanghai, Bank of Shanghai (hereinafter "the Bank") is a joint-stock commercial bank. Since its foundation, the Bank has implemented sound operations, standardized management, regarded "sincerity and honesty foremost, and keeping good faith" as the enterprise's core concept, "boutique bank" as its development vision, and "constructing general business characteristics considering regional differences, while forming unique business advantages" as its business guideline. The Bank has been speeding up on its way of distinctive development and striding on the road to form its own service characteristics. Based on its market position, the Bank has gradually formed its unique market position as "Comprehensive Financial Service for SMEs", "Wealth Management and Pension Service for Citizens", "Financial Market Transaction Service", and "Best Financial Service Platform covering the Mainland, Hong Kong and Taiwan".
Weaver's OA System Integrate Resources by Unified Portal
At present, the Bank has 294 branches and outlets in Shanghai, Ningbo, Nanjing, Hangzhou, Tianjin, Chengdu, Shenzhen, Beijing, Suzhou, Wuxi and Shaoxing with 186 self-service banking, and 2377 self-service terminals, preliminarily forming the service network covering the Yangtze River Delta, the Pearl River Delta, the Bohai Bay, and the key cities in central and western regions. Besides, the Bank also has set up four rural banks, and initiated Bank of Shanghai Asset Management Co., Ltd., and set up Bank of Shanghai (Hong Kong) Co., Ltd. in Hong Kong, and maintains correspondent banking relations with over 1,600 domestic and foreign banks and their affiliated agencies in over 130 countries and regions.
With the large number of branch offices, wide coverage and complex business requirements, it's increasingly important to emphasize on the importance of refined management.
How can we use information construction as an important tool to rapidly process issues and respond to requests on the basis of effective and rapid information sharing, so as to improve service quality?
Weaver builds a unified portal for Bank of Shanghai to achieve centralized, shared, and transparent management which contributes to the OA system stability and integration functionality.
Unified Portal, High-speed Transmission: one platform covering all information which can break the island of information.
Various Portal, Accurate Allocation:various permissions of accessing to portal which can improve management efficiency.
Featured Applications, Customized Work Desk: multiple elements and multiple applications which can meet the various needs and enhance user experience.
As a professional OA software provider, Weaver has served a large number of clients in the banking industry and gained abundant industry experience.
Combining the actual situation of Bank of Shanghai, Weaver's OA system has accelerated the progress of information construction for Bank of Shanghai . through the portal and helped the Bank continuously become a well-known boutique bank in China and the world in an efficient and unified office environment so as the Bank can provide better financial services for customers.