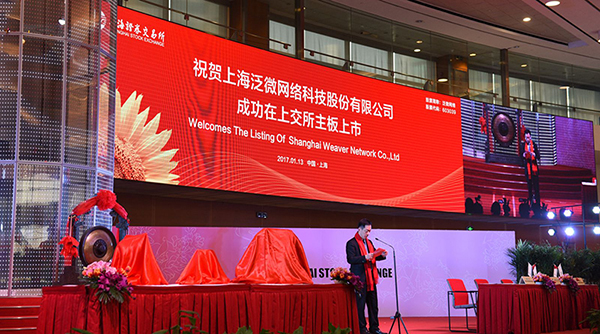 On 13th Jan 2017, the mobile OA software company Shanghai Weaver Network Technology Co. Ltd was officially listed on the Shanghai Stock Exchange for ( stock code 603039).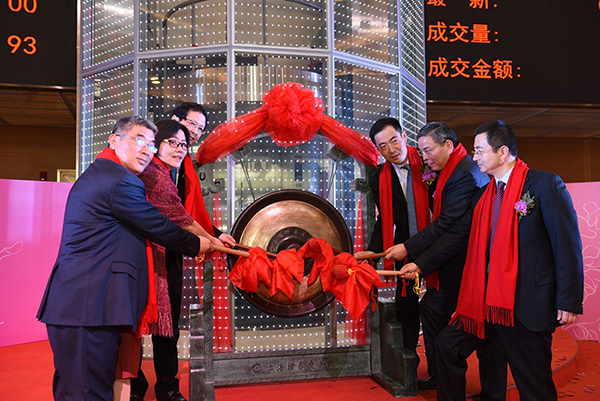 Bell Ringing Ceremony
Weaver was founded in 2001 and headquartered in Shanghai. Weaver has focused on collaborative management (OA) software and mobile officing software for 16 years. It owns a series of OA products for large, middle and small size organizations. Weaver has successfully served over ten thousand companies and institutions with our strong capabilities in R&D, localization and consultancy. Weaver has been the industry leader in aspect of product, sales and service.?
The key benefits of the collaborative management software and mobile officing software are:
Realize full mobility and 24/7 business operation
Provide a unified work portal for every employee that displays customized information for each position, department and subsidiary , portal that are designed for both mobile and PC terminals and that integrates OA with other heterogeneous systems (ERP \ CRM \ HRM \ PM)
Enable effective implementation of internal management system and ensure the electronic, efficient and compliant processing of all workflows
Establish a search engine like Baidu or Google within each organization to facilitate accumulation and sharing of knowledge
Create a more flattened and innovative work environment for the organization, and make internal communication more convenient and efficient.



Congratulation for Going Public

Weaver is the first OA provider that was listed on the main board. Industry experts believe that Weaver's IPO will have a positive impace on the long-term development of OA and mobile officing software industry.