On 23rd June, the CIO Innovation Forum held by the SHCIO themed as "cross-border integration, gathering momentum for future" is attended by nearly 300 CIOs from various industries, entrepreneurs, scholars and famous service providers. They were gathering together to exchange experience and discuss the new model of enterprise transformation under the wave of new age.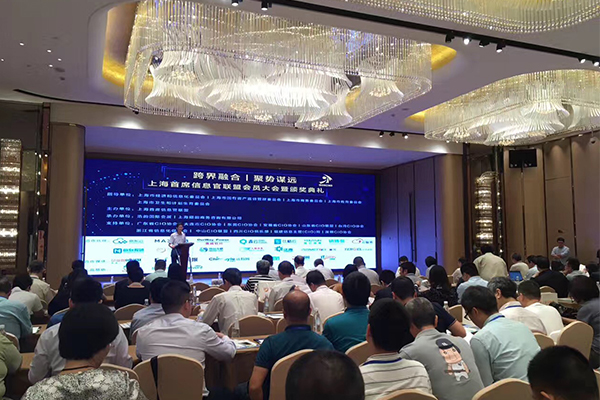 Weaver won the "Annual Mobile Office Innovation" prize


For over one decade development and upgrading, Weaver's new mobile platform E8 has stood out among many competitive products and won the "Annual Mobile Office Innovation" prize owing to its excellent product performance, mature experience, superior management and service as well as good reputation in the industry
Ten characteristics of E8 meet various demands of enterprise synergistic office and management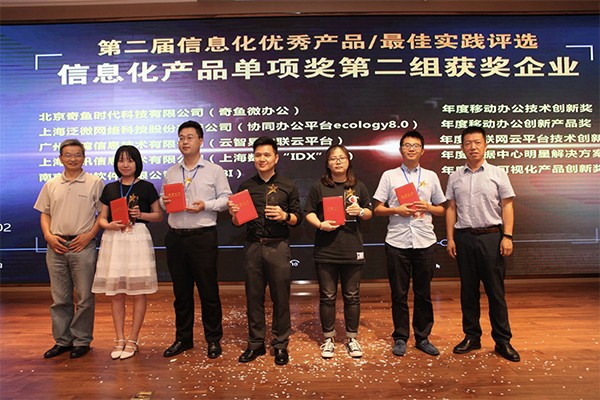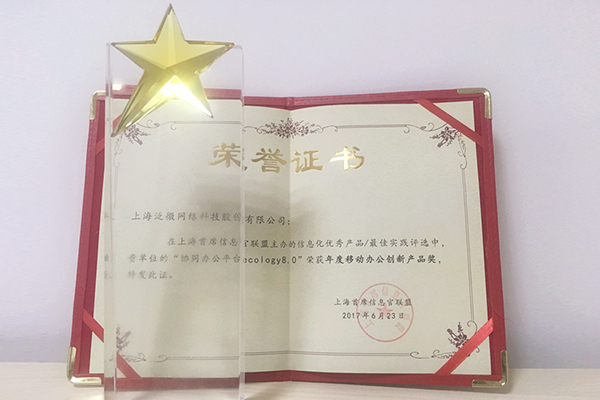 Centralized by OA products for over one decade, Weaver has developed a mobile synergistic OA management platform owning ten characteristics.
1. Humanization: centralized by people and organization, connect to all applications through workflows, synergistically present statistics
2. Usability: flat interface designing with skeuomorphism, beautiful interface, easy operation
3. Synergy: synergy of organization, system, statistics and process, correlation among business, toothed gearing
4. Perspectivity: establish the management and decision perspective among the decision-making level, enforcement level and support level
5. Extension: help enterprises to develop some small business applications through modeling engine, quickly adjust the existent management applications according to organization needs
6. Integration: enable users to quickly configure and develop applications through integration engine, realize the integration and unification of various heterogeneous systems
7. Security: multiple encryption measures ensure the security of data transmission, storage, architecture and system
8. Configuration: all applications can be configured on the platform and change on demands
9. Control &Management: classified authorization and permission control and management model satisfy the group changing management needs
10. Mobility: extend work to the mobile terminal, establish real-time syner. gistic mobile management applications
Mobile application library + mobile modeling platform, customize multi-dimension mobile applications for enterprises
Mobile platform provides the mature and rich mobile application library in the front end to facilitate enterprises to quickly establish mobile applications and put these into practice. When the platform cannot meet the individual needs of enterprises, we can customize multi-dimensional and practical mobile applications for enterprises through mobile modeling platform.
1. Mobile office: establish interior mobile management applications such as mobile review &approval, mobile contacts and mobile news to realize the mobility of daily work, communication and information
2. Mobile operation: establish interior mobile operation applications such as mobile visiting shops, mobile statements, mobile projects to improve the operation efficiency
3. Mobile business: establish interior mobile synergistic business to realize the mobility of operation and service for customers, distributors, suppliers and partners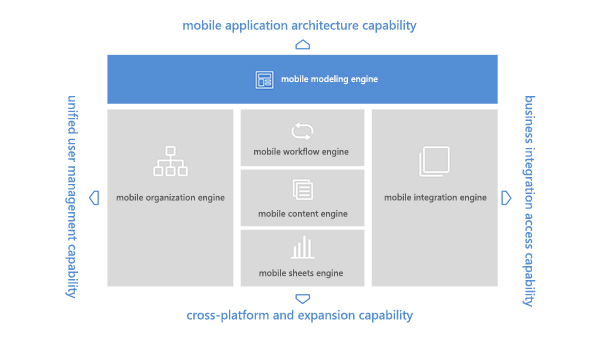 As a special partner of this forum, Weaver brought the latest products to the scene and added brightness to this forum with its unique synergistic office experience.


Before the opening, the poster placed in front of the entrance let us have the preliminary impression on Weaver's products. Weaver provided prepared information for everyone to further understand products. During the meeting, Weaver staff established the ad hoc product experience area on the scene to provide consultation and experience services for the guests. Great products and warm service have helped Weaver win unanimous praise.


The prize shows the widely recognition of the industry experts and customers for Weaver's products. In the future, Weaver will continue to develop synergistic office area and create value for customers with better products and services.
More mobile office experience:http://www.weaver.com.cn/new/product/emobile/index.html